'JENUFA' IS INTENSE, RICH, REVEALING... Lead and supporting singers are powerful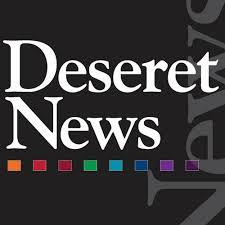 "JENUFA," UTAH OPERA, Capitol Theatre, performances Wednesday and Friday, 7:30 p.m.; Sunday, 2 p.m. (355-2787)
Utah Opera has gone out on a limb with Leos Janacek's 1904 opera "Jenufa," but the venture pays off handsomely and the company must be commended for taking what certainly is a risky step and exposing local opera lovers to Jancek's refreshingly luminous music.
The plot could be taken from the pages of Italian verismo opera for its gritty depiction of everyday village life. Central to the story is Jenufa, who is in love with the irresponsible Steva, whose child she is carrying and who is indifferent to her feelings.
Steva's stepbrother, Laca, loves Jenufa, but she doesn't return his love. He disfigures her face in a moment of jealous rage. But in the end, Jenufa and Laca find each other, Steva is disgraced in the eyes of the townspeople, and his fiancee, the mayor's daughter, rejects him for fathering an illegitimate child. Meanwhile, Kostelnicka, Jenufa's stepmother, confesses that she drowned Jenufa's baby in order to facilitate a marriage between Jenufa and Laca.
The story line is complicated but the music is rich and revealing. Jancek captures the seedy side of the story, bringing stunning musical detail to the intensity of Kostelnicka's horrific act, as well as capturing her fierce love for Jenufa and the transcendent love between Laca and Jenufa.
Utah Opera has assembled a strong cast for this production. Soprano Cynthia Clayton is spectacular in the title role. Her lyrical, expressive voice, which can also be forceful, allows her to bring a multidimensional level to her character. Jenufa is a sweetly innocent country girl who loves blindly, but she becomes hardened and resigned by everything life has thrown at her, and Clayton convincingly brings all this to glorious life.
Tenors Michael Hendrick as Laca and Robert Breault as Steva are both wonderful. Hendrick's portrayal is dynamic and poignant as he struggles with his jealousy and hatred of Steva and his passion for Jenufa. Breault is fabulous as the ne'er-do-well Steva. Breault captures the arrogance and conceit of his character in vivid detail.
As striking as these three singers are, mezzo-soprano Judith Forst as Kostelnicka nearly steals the limelight. Replacing Jean Stilwell in the role (although not noted in the program), Forst is magnificent as the woman who will do anything to protect and help her stepdaughter. Singing and acting with conviction, Forst brings an enthralling intensity to her role.
The supporting singers are also outstanding. Foremost among them are baritone Gregory Person as the foreman and mezzo-soprano Josepha Gayer as Grandmother Buryja.
The Utah Opera Chorus, as usual, was in top form Saturday. The members of the Utah Symphony played radiantly, and conductor Robert Tweten's pacing was flawless, allowing the action on the stage to unfold naturally.
E-mail: ereichel@desnews.com
Edward Reichel

Deseret News