DIE ÄGYPTISCHE HELENA: METROPOLITAN OPERA, NEW YORK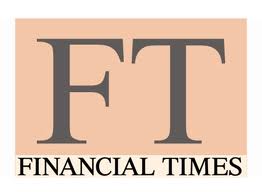 Until Thursday, Die Ägyptische Helena – Richard Strauss's lush, rapturous and clumsy distortion of Stesichorus and Euripides – had not been staged here for 78 years. For most impractical purposes, it still has not been staged here.
David Fielding's weird production belittles the source, imposing modernist clichés, expressionist indulgences and bizarre evasions. What may have looked clever in 1997 at the tiny terrace theatre in Garsington looks silly as enlarged for the mighty Met. Something must have got lost in transplantation.
Hofmannsthal's libretto describes a mythic Mediterranean palace and palm grove. Fielding gives us an otherworldly black-and-white room with queer perspectives, inhabited by spooks in modern dress. Think Helen of Troy trapped in the cabinet of Dr Caligari on a moonscape. At the musically glorious conclusion of the first act, when Helen and Menelaus head for bed, tittering elves in zany wigs don dark glasses and wave hankies in unison. At the end of the opera, when the lovers are supposed to zip home on horseback (admittedly a tough trick while singing), Fielding provides an ocean liner. It is that sort of a show.
Strauss was better served in the pit, where Fabio Luisi sustained tension against the odds, stressed poetry and rode the climaxes with passionate grandeur. The cast was dominated by Diana Damrau – willowy, dancerly, mercurial and utterly enchanting as the enchantress Aithra. Deborah Voigt invested the title role with considerable dignity and power, though she neglected introspective dynamics and ran out of breath in the "Zweite Brautnacht". Torsten Kerl ignored an indisposition to brave the treacherous tenor tessitura of Menelas in Act One, and sounded promising. Then he gave up in favour of another newcomer, Michael Hendrick, who assaulted the stratosphere with steely stamina. Jill Grove, impersonating first a tar baby and then a white angel, descended with reasonable solidity to the depths of the All-Seeing Mussel (I'm not making this up, you know). Wolfgang Brendel barked lustily as Prince Altair, and Garrett Sorenson piped sweetly as his son, Da-Ud. Perhaps in a different production . . . 
Martin Bernheimer

The Financial Times